Click a main topic:


General musings:
I hope everyone realizes that doctors are getting pushed by insurance companies to do more with less. The reason why you have 5, 10, and 15 min. appointments are due to insurance company demands. Also, the doctor has to employ extra people to answer phone calls, and deal with insurance demands such as needing approval for some procedures. Basically, a lot of the changes that have come about in American medicine are due to insurance changes and lawsuits. But patient helpers and doctors working together can help to conquer problems. Be a part of the solution - not the problem.
One of the ways in which you can help yourself and your doctor is by making a list of things that have either changed since your last appointment. If you are seeing a new doctor, having your records already transfered and a short, general list of health concerns is the best way to start off.
Remember in dealing with different people doctors need to understand many multicultural health information, so if there is something specific you need, let them know. What doctors do during a gynecology appointment:
If you want to know what happens at your first gynecologist appointment, see GYN101's description and the Gynecology Center's explanation. Basically you go in and talk with the doctor, who goes over your general health and female health specifically (any problems with your period, etc.) and why you are there. You will then be shown to an exam room where you can change clothes into a paper gown. Your physician will come in with a female chaperone (most women ob/gyn's will do this also), and you will proceed with the exam. The doctor may feel your throat area, looking for signs of thyroid problems. Not all will do this, but if they don't, then they go to the next part of the exam: breasts. You will lay down on the exam table. The doctor will palpitate the breasts to feel for any lumps or irregularies that need to be checked out. After that is done, you will scoot down to the end of the table and put your ankles into the stirrups. You might have a speculum inserted so that your cervix can be viewed and a small instrument inserted to 'rub off' some of the cells. This is called a Pap smear. It is to check for cervical cancer. The doctor then does an internal examination, feeling for an abnormalities that might be present. After that is over, you are done!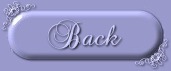 My medical professional is a DO/PA/CNM/NP:
There are two different types of doctors in the US: MD's (Medical Doctor) and DO's (Doctor of Osteopathy). It used to be that there was a different emphasis on how the doctors were taught, methods, etc. but those are pretty much no longer valid. Basically both MD's and DO's go through pretty much the same type of training, and have their residencies together. DO's used to go through a whole lot of osteopathic training, nowadays there is only a small amount. You can also check here for a list of what doctors do what for women.
If your professional is a PA, then you have a Physician's Assistant. PA's are trained in the medical model (CNM's/NP's are trained in the nursing model). They operate actually under the auspices of doctors' and practice under them. Their training is more in depth scientifically than any other non physician health practioner. For a fuller understanding of what they are and do, check out AAPA. If your professional is a CNM or NP, those are nursing degrees. NP's or Nurse Practioners are advanced practice nurses, many with masters degrees in nursing and specialized training to diagnose and prescribe drugs. CNM's are Certified Nurse Midwives. These people usually, but not always, deliver gynecology and pregnancy care for women. They are actually educated in nursing and midwifery (the philosophy is different between midwives and M.D.'s) and are usually certified.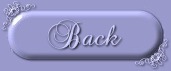 What is the difference between an Ob/gyn, an Endocrinologist, and a Reproductive Endocrinologist?
An ob/gyn is a M.D. who did 4 years of specialty training in ob/gyn. An endocrinologist is an internist who did several years of training in the field of endocrinology, studying hormones and the internal glands such as the thyroid and pancreas. A reproductive endocrinologist is a ob/gyn who went for another 3 years of training to diagnose and treat reproductive problems and performs advanced reproductive techniques, such as IVF, GIFT, ZIFT. They also usually has more surgical experience in reproductive disorders than ob/gyn's. They usually are more up to date on the latest advances in reproductive medicine.
If you have PCO, this information may become important to you if you are looking for a doctor who is familiar with the insulin problems that maybe associated with PCO.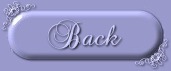 How to find a 'good' doctor and be prepared for them:
There is no way of getting out of doing a lot of footwork. I will concentrate here on the ob/gyn/RE/endo doctors here, although some of these suggestions hold true for others as well.
Start off by making a list of everyone who is on your insurance (if you have it). Call their office. Are you waited on promptly, and what does the office background noise sound like? Explain that you are looking for a new doctor and want to ask a few questions to see if your philosophies are compatible. Have prepared a list of 5 (6 at the most) questions that you want to ask, and ask if either the/a doctor or a nurse would be willing to call you back at their convienience (if they aren't available). If they don't call back in 2 days, call one more time. If they don't call back then, forget them. If they do call you back, thank them, and ask the questions. If you like what you hear, ask to be put back to the receptionist to make an appt. If not, nicely state something to the effect that you will you are looking for a different type of relationship and ask for any recommendations. Thank them for their time at the end of the call.
Your questions might run along the lines of: what treatment do you use for X and what percentage of your patients stay with you reporting success on this treatment, do you allow patients to bring in medical resources like books and journals and reliable type websites for questions and information?
For ob/gyn's, give a call to the hospitals around you (especially the teaching ones, these have a medical school with them) and ask the labor and delivery nurses who they would want to deliver them and what doctors have the most difficult cases. I would suggest calling first and asking when their least busy time is. I know I've seen 1 and 2 am, but I know lots of babies delivered at that time.
I know I have a list of things I wouldn't do. Never pick a doctor based on sex, color, race, creed, religion, age, school they went to (unless its nationally known for that specialty), closeness of office to you, or totally solely on another person's recommendations. I would also be wary of doing so based on nationality, unless you do have trouble understanding any possible accent (I know of people who have hearing problems, and communication is difficult). You are looking for a knowledgeable, competant person who can diagnose and troubleshoot your problems, not a boyfriend or a popularity contest winner. If you discriminate against your provider, remember they are human and can discriminate against you too. Never base things solely on whether or not the person has been sued before, but you do want to look at why they are sued and what the doctor's side is. Doctors who are really good in their field are going to get the tougher/toughest cases and end up getting sued more. Their insurances at times will settle even if it isn't their fault (like car accident type stuff) or they weren't there, but were at the hospital at the time. Take this into consideration. Last thing I can think of: just because a doctor is solo doesn't always mean that you get him delivering you.
At this point, check out their background on the internet. If you check on a number of the societies, you might see the same names popping up and again. This can be another good indicator of what you want to look out for.
While I am at it, this source also provides information on preparing for doctors appointments. Although the title is deceiving, this article may also help. Whatever you do, please be prepared for your doctor. The more you are informed and have all your information in a row for them, the better they are going to help you get in shape and stay that way.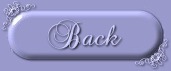 Firing doctors and complaints against them:
ONNA.org has a fertility doctor database. You can always talk about them here. If you don't have a good relationship with your doctor, or they aren't doing what you want, you can change them as much as your insurance allows. I would highly suggest that its best to spend an hour or so checking out their background and any other pertinent details before you get one. Saves a lot of heartache in the end.
If you feel that a doctor has gone beyond his bounds and want to take action there are a number of ways you can do that.
If someone is really off the deep end, such as a pass being made at you, you really should do something about it. You never know who else they have done something to, and who else they will do something down the line to if you don't. Plus, its not fair to the huge number of hard working doctors to get a bad reputation because one was awful. Write a letter with specifics of what they did wrong, and send it to your insurance company. If the doctor has hospital privledges, find out who they are and complain in writing, if the hospital accepts it. If someone asks about a doctor, tell them *PRIVATELY* your experience. There is also the licensing board of each state.
Licensing boards can do a number of things to a physicians license. They can stop them from practicing, censure them or issue a warning, make them be retrained in some way. You only get to know about the final actions, and it may take months for this to be found out. They can't make a physician change his diagnosis or alter his/her opinion. Usually you and the physician and any others will be interviewed, and from there, a board will order warnings, dismiss the charges, or order a hearing. If it goes to a hearing, you go through another panel to testify and they decide if something is warrented. If so, the physician is charged. In all this, complaints about fees, their communication skills, rude staff, and attitude are not even considered. The boards say this is NOT misconduct (this is not my opinion, just what I've been told). What is ok to report is impairment (drugs/alcohol), abandoning your medical care, discrimination of patients, harrassing/abuse/intimidating a patient, ordering excessive tests and revealing personal details to another person without your consent, among other things.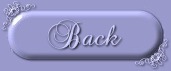 Doctors are unwilling to prescribe the latest treatment:
Medicine doesn't like diversity of opinion. There is a lot at stake if a doctor 'goes against the grain'. For one, they risk their medical license. Two, it may make other doctors who won't prescribe a drug look like they are not keeping up with their education. Three, doctors are usually conservative as a whole group. Fourth, a doctor may not be familiar with a drug or the history of prescribing it for your problem. They may not want to prescribe anything that is 'out of their jurisdiction'. For many women with PCO, metformin isn't a drug that ob/gyn's are intimate with.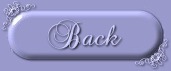 PCO doctor list: PLEASE REVIEW THE DISCLAIMERS ON MY ABOUT ME PAGE. This is a starting point for you to ask questions/investigate the doctors in question.


Arkansas: Endo Dr. Allen Redding, Little Rock


Arkansas: RE's Michael Miller and Dean Moutos, UAMS at 630 and University, 296-1705


California: RE Dr. Atul Sheth, Cupertino, CA, 408 257-4711 from


California: (Northern) Dr. Alex Kim, Fertility Physicians of Northern California, 650-322-1900


California: Lynn Westphal, Stanford REI at 650-498-7911


California: Dr. Paula Shore, Care Station Manhattan Beach, in the LA area


California: Dr. John Tsao, endocrinologist, Torrence, Cal.


California: Dr. Doreen Moser in Las Colinas, OB/GYN


California: Dr. Wisot of Reproductive Partners in Redondo Beach, www.2reproduce.com


Colorado: Ob/gyn Dr. Kelly Lennon, South Denver Ob/gyn, 7785 S. Broadway #280, Littleton, Co. 3037381100


Florida: RE Dr Frank Riggall, Director of Arnold Palmer Fertility Clinic 2501 Orange Ave. Orlando, Fl 407-898-0254 from


Florida: RE Dr Samuel Tarentino, Reproductive Medical Group, 3 locations: 2919 Swann Ave, Ste 305, Tampa, FL 33609, (813) 870-3553, 3450 E. Flectcher Ave, Ste 280 Tampa, FL 33613, (813) 971-0008, 1700 McMullen Booth Rd, Ste A7, Clearwater, FL 34619, ?(813)? 724-0702


Florida: The Fertility Institute of NW Florida, Inc. 1110 Gulf Breeze Pkwy. Suite 202 Gulf Breeze Hospital Gulf Breeze, FL 32561 850-934-3900 Robert C. Pyle?


Florida: Mark L. Juttras, 615 E. Princeton St., Ste. 225, Orlando FL 32803, (407) 896-7575


Florida: Sharon B. Jaffe, Center For Infertility and Reproductive Medicine, 3235 Pinehurst Ave., Orlando FL 32804, (407)740-0909


Florida: University Fertility Associates


Georgia: RE Dr. Toledo, 404-257-1900


Georgia: RE Dr. Andre Denis, Atlanta Center for Reproductive Medicine


Georgia: NE of Atlanta, Dr. Elizabeth Schultz, Watkinsville, GA, Network for Effective Women's Services (NEWS) at Dr. Schultz's website


Illinois: Naperville, Mary DeHerrera-Cod


Indiana: Indianapolis, RE Dr Marguerite Shepard


Kansas: RE Dr. Grainger, Wichita


Kentucky: Dr. Akin (RE?) Lexington


Lousiana: Dr. Eric Hayes & his wife near the USL campus near the Oil Center


Massachusetts: PA-C Ronald Bogusky, Hawthorn Street, North Darmouth, the assistant is Tony, in Fairhaven


Massachusetts: Endo Dr. A. Pazianos at Lahey Clinic in Burlington (Boston) MA, 781-744-8000. (Unsure, but referrals only).


Massachusetts: Dr. Laufer in Boston


Massachusetts: Endo Dr Stephen Swartz, Harvard/Pilgrim, Kenmore Ctr in Boston MA


Michigan: RE, Dr. John Randolph, 1500 E Medical Center Dr., Ann Arbor, MI 48109, 734-763-7682 from


Nevada: Endocrinologist Dr. Firrhad Ismail, 4250 South Burnham, Las Vegas, Nevada 89109, 702-792-4500 from


Nevada: ob/gyn, Dr. Irwin G. Glassman, 1934 East Sahar Avenue, Las Vegas, Nevada 89104, 702-369-5758, and 6301 Mountain Vista Suite 201, Henderson, NV 89014 Las Vegas, Nevada 89109, 702-792-4500 from


NY: Walter Futterweit, MD, Endocrinologist, 1172 Park Avenue, NYC 10128, 212-876-6400, with Mt. Sinai from


NY: Brooklyn IVF center, Dr. Grazi, 718-283-8600


NY: Manhattan IVF, Dr's: Rosenwaks, Davis, and Schatman


NY, Rochester: Bernard Plansky, Brighton Family Health Group, 2210 Monroe Avenue, Rochester, NY 14616, (716) 473-6970 from


NY, NY: Dr Stein, Ob/Gyn Assoc. 425 W 59th Str Ste 4g, 10019 2125238343


NY: Dutchess County, DR. Toni Saycheck, Riverside Women's Health


NY: Dobbs Ferry, Hartsdale, Montefiore Medical Center RE's, 914-693-8820.


NY: RE group with Morristown Memorial Hospital, 11 Madison Ave., Morristown


North Carolina: Piedmont Health Care, Kellie Faulk, M.D., M.P.H. 503 Brookdale Drive, Statesville, NC 28677, 704-878-0281


North Carolina: Hickory Endo Dr. Rodman Barber


North Carolina: Asheville, North Carolina or Johnson City, Tennessee, RE's Dr. Sawin, Dr. Thatcher at the Center for Applied Reproductive Science (C.A.R.S.).


North Carolina: Cary, Sheila Murphy


Ohio: RE Dr. Burwinkel, Dayton, Ohio, 937-496-1400


Ohio: Dr. Diane Tallo, near Riverside Hospital in Columbus, Ohio, 614-457-7732


Ohio: Dr. NeeOo Chin,


Ohio: Dr. Portman, Columbus Center for Women's Health Research, Reynoldsburg, Ohio


Ohio: Dr. Harris Taylor at Lutheran Medical Center, Cleveland


Oklahoma: Dr. J. Clark Bundren, 5555 E 71st St Corporate Oaks Bldng 6, Tulsa, OK 74136, 918-492-6000, from


Oklahome: Dr. Spencer, Oklahoma City, University Hospital in the womens clinic


Oregon: Drs. Patton and Burry at the Oregon Health Science U. Fertility Program, 503-418-3700 Webpage


Oregon: Dr. Ahmann, endocrinologist in Portland, and Dr. Cook


PCOSupport/Oregon also has a list on their web pages


Pennsylvania: DR. Karen Wood, GP/FP, Buckingham


Pennsylvania: Pittsburgh, RE Gabriella Gosman, 412-641-1600.


Tennessee: Esther Eisenberg, Vanderbilt Hospital, Nashville, TN, 615-322-2308


Tennessee: Dr. George Hill, RE, Nashville Fertility Center, Centennial Med. Center.


Tennessee: Dr. Dan Martin, Vanderbilt in Memphis, TN


Tennessee: Dr. Jon Levine MD FACP, Stephan C Sharpe MD FACE, 2222 State St Suite C Nashville (between Centennial and Baptist Hospitals) Telephone# (615) 329-0131 FAX (615) 329-1611


Texas: Dr. James M. Wheeler, MD, MPH, (RE), The Center for Women's Health Care & Research, One Fannin Building, 7400 Fannin, Suite 1130, Houston, Texas 77054, 713-797-9200 from


Texas: Dr. Michael Hindelang in Dallas, at the Women's and Children's Hospital clinic on the corner of Caffery Speedway and Kaliste Saloom


Texas: Dr. Elizabeth Lee Vliet and Dr. Boyd, Her Place, 2700 Tibbets Dr. Suite, 100, Bedford, TX 76002 phone: 817-355-8008


Texas: Dr. Harold Waldrep at Baylor/Medical City


Texas: Dr. Peter E. Bressler, Endo, 7777 Forest Ln Ste B-445, Dallas, 75230 2511, (972) 566-7020


Texas: Dr. Brian Barnett, Trinity Medical Ctr., Dallas/Fort Worth


Utah: University of Utah reproductive medicine center Drs. Harry Hatasaka and Eli Adashi


Virginia: RE Dr. William Gibbons, Jones Institute for Reproductive Medicine, 601 Colley Ave, Norfolk, Va. 23507, 757 446-7100 Dr. Gibbons


Virginia: Dr. DeVeciana, associated with Eastern Virginia Medical School, Norfolk, Va.


Virginia: Dr. Anne Leddy (endo), Newport News, Va.


Virginia: Dominion Reproductive and Infertility with Dr. Michael DiMattina, Northern Va.


Washington: RE Virginia Mason, 206 223-6190


Washington: RE Valeria Baker, or anyone at University of Washington Reproductive Endocrinology Clinic


Washington DC: Chairman of Ob/Gyn RE Dr. Craig Winkle at Georgetown University Hospital, 1-202-687-8531


Wisconsin: Madison, Primary care Dr. Fred Brodsky at Group Health Cooperative Sauk Trails Clinic, 8202 Excelsior Drive, 53744 (608)831-1766.


CANADA: Toronto: Dr. Ellen Greenblatt,(416) 340-4491


CANADA: Toronto: Dr. Susan George, The Toronto Hospital, (416) 340-4360.


CANADA: VGH (Ottawa? or Vancouver General?) Dr. Timothy Rowe


CANADA: Ottawa, Dr. John Gay, endocrinologist, Carling Ave.


CANADA: Ottawa, RE Delani Kotarba at the Civic


England: Professor Franks, St. Mary's, Paddington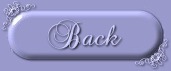 Endometriosis doctor list: PLEASE REVIEW THE DISCLAIMERS ON MY ABOUT ME PAGE. This is a starting point for you to ask questions/investigate the doctors in question.


California: San Francisco, Dr Marilyn Milkman


California: Palo Alto, Dr. Deborah Metzger, PhD, MD and Dr. Andrew Cook


Colorado: Dr. William Schoolcraft


Georgia: Dr Albee and Dr Lyons, Atlanta, Endometriosis Center


Illinois: Dr. Charles Miller, 2101 S Arlington Hts Rd, Arlington Hts IL, (847) 593-1040


Louisiana: Dr. Cook


Michigan: Dr. Kamran Moghissi, REI, Hutzel Hospital, 4707 Antoine, Detroit, MI 48201, 313/745-7285


New York: Ob/gyn Gary Goldman, Upper East Side (72nd between York & East End), 212-535-6100, Doesn't take insurance


Ohio: Dr. Thomas Janicki, University Hospitals, Euclid, Ohio, 216 381 2223


Ohio: Dr. Donald Bryan, Columbus, Ob/Gyn - maybe no new patients?


Oregon: Dr. Redwine


Pennsylvania: Harry Reich, M.D.


Texas: Drs Cecilia Valdez/Valdes and Randall Dunn, and Luis Rodriguez, Texas Institute for Reproductive Medicine and Endocrinology, on Fannin, Houston, TX


Wisconsin: Milwaukee, Dr. Grace Janik


Wisconsin: Milwaukee, Dr. Charles Koh


Canada: Toronto, Dr. Lie, (416) 595-1311

Canada: Winnipeg, Manitoba, Dr. Francis Lee, The Heartland Fertility and Gynecology Clinic, 701-1661 Portage Avenue, R3J 3T7, (204) 779-8888 Extension 224


England: London area: Mr Sutton


England: The National Endometriosis Society, 50 Westminster Palace Gardens, Artillery Row,London SW1P 1RL, 0171 222 2781, Fax 0171 222 2786, National Helpline 7pm -10pm 0171 222 2776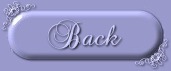 ART technique doctor list: PLEASE REVIEW THE DISCLAIMERS ON MY ABOUT ME PAGE. This is a starting point for you to ask questions/investigate the doctors in question.


Chandler, AZ: Dr. Randall Craig, (Scottsdate/Phoenix) Fertility Treatment Center, 3200 N. Dobson Rd #F-7, 85224, 480-831-2445


San Francisco, Ca.: UCSF Fertility Group, Dr. Givens.


Pasadena, Ca: Dr. Nelson at Huntington


Chicago, ILL: Dr. Balin. Oak Brook Fertility Center


New Jersey: Dr. Bergh at St. Barnabas or Morristown Memorial Hospital, RMA of NJ, RMJ


Oklahoma: Hillcrest Fertility Center, Drs. Prough & Blackwell in Tulsa


Virginia: Jones Institute for Reproductive Medicine in Norfolk


Seattle, Washington: Dr. Virginia Mason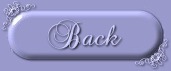 Resource URL's for hints and tips on dealing with doctors:

Finding And Dealing with Doctors

Patients Unvoiced Agendas

The gap between expectations and reality

Patients will challenge doctors more

Petite Papier Club for Empowered Patients

ABCNEWS.com : Second Opinion: Science on a Pedestal

Doctors adapt as more patients use the Net to learn about illnesses

Fat friendly doctors - GREAT place

Doctors and Nurses should monitor each other

Listening as quality communication

Women's Sexual Health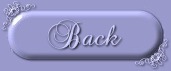 Doctors' finders and ways to check out doctors:

Doctors, medical complaints, malpractice - from FedupFeds

American Academy of Physician Assistants

Welcome to AMA Physician Select, On-Line Doctor Finder

Ask Medi

BestDoctors.com

ABMS Certified Doctor Home Page

DoctorNet: #1 in Physician WEB Pages of All Specialties

Family Physicians' Electronic Network

OBGYN.net -Publications Choosing a Doctor

OBGYN.net - Women's Health: Articles - How to Find Dr Right!

QuackWatch Home Page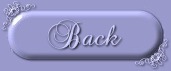 Doctor's home pages that have great information:

The Canadian Women's Health Network

Peninsula OB-Gyn

Women First

University Physicians Practice Group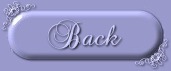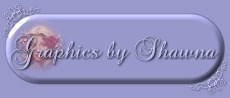 Last Update: April 26, 2006